We are conscious of the need to set out our net zero pathway more clearly for our stakeholders, and to demonstrate real strategic progress in meeting those targets.
In doing so we must nevertheless be transparent that this is a journey that cannot be completed overnight, and requires us to assure all our stakeholders, including investors, that we as a business can successfully position ourselves through the energy transition, while continuing to deliver attractive returns and sustainable assets.
We set out our updated net zero pathway in September 2022 which commits to reducing Scope 1 and 2 CO2 emissions by 15% by 2025, 30% by 2030 and entirely by 2040 or earlier. The clear principles underpinning these targets are: Avoid, Reduce, Substitute, Sequester and Offset.
---
Our Net Zero pathway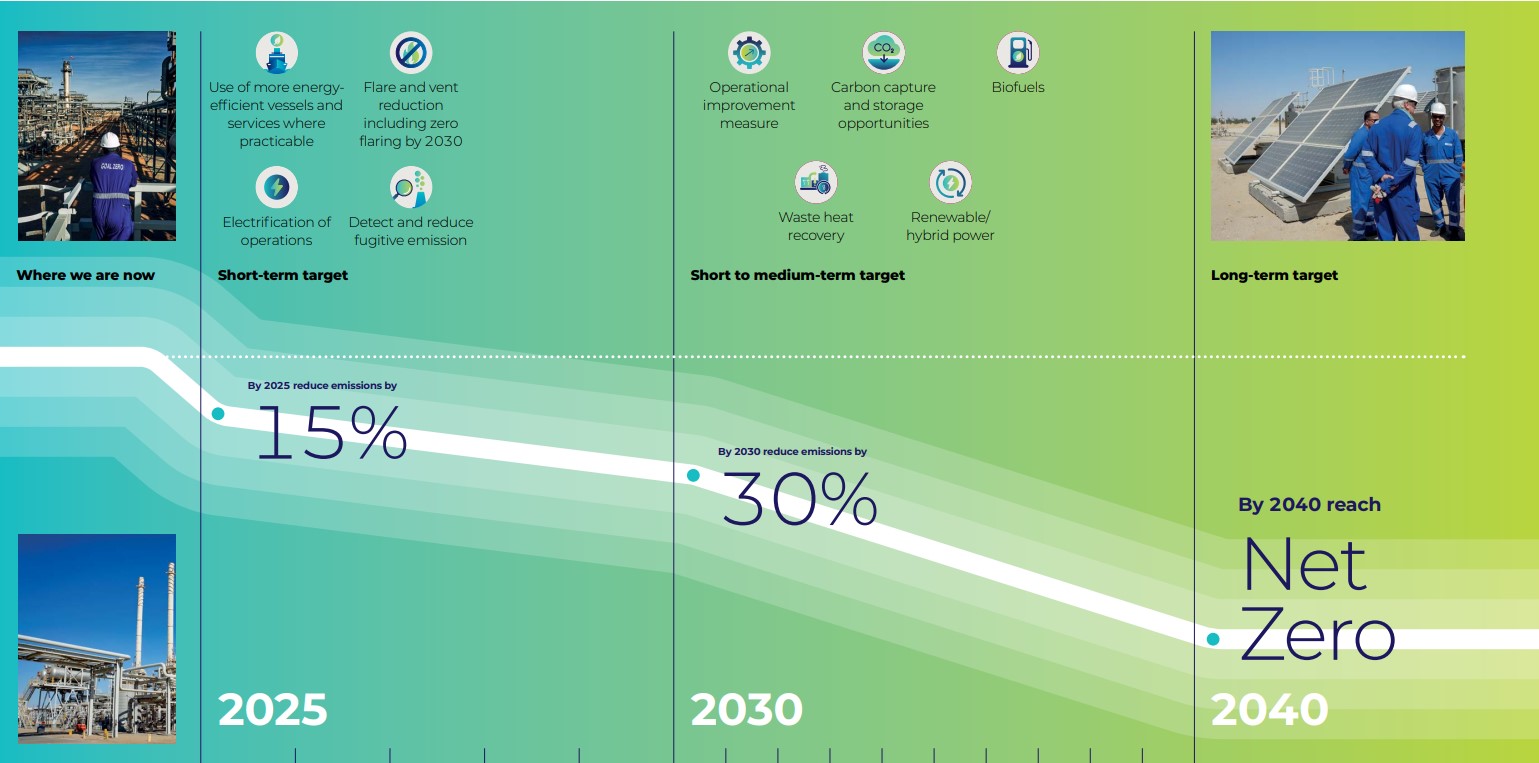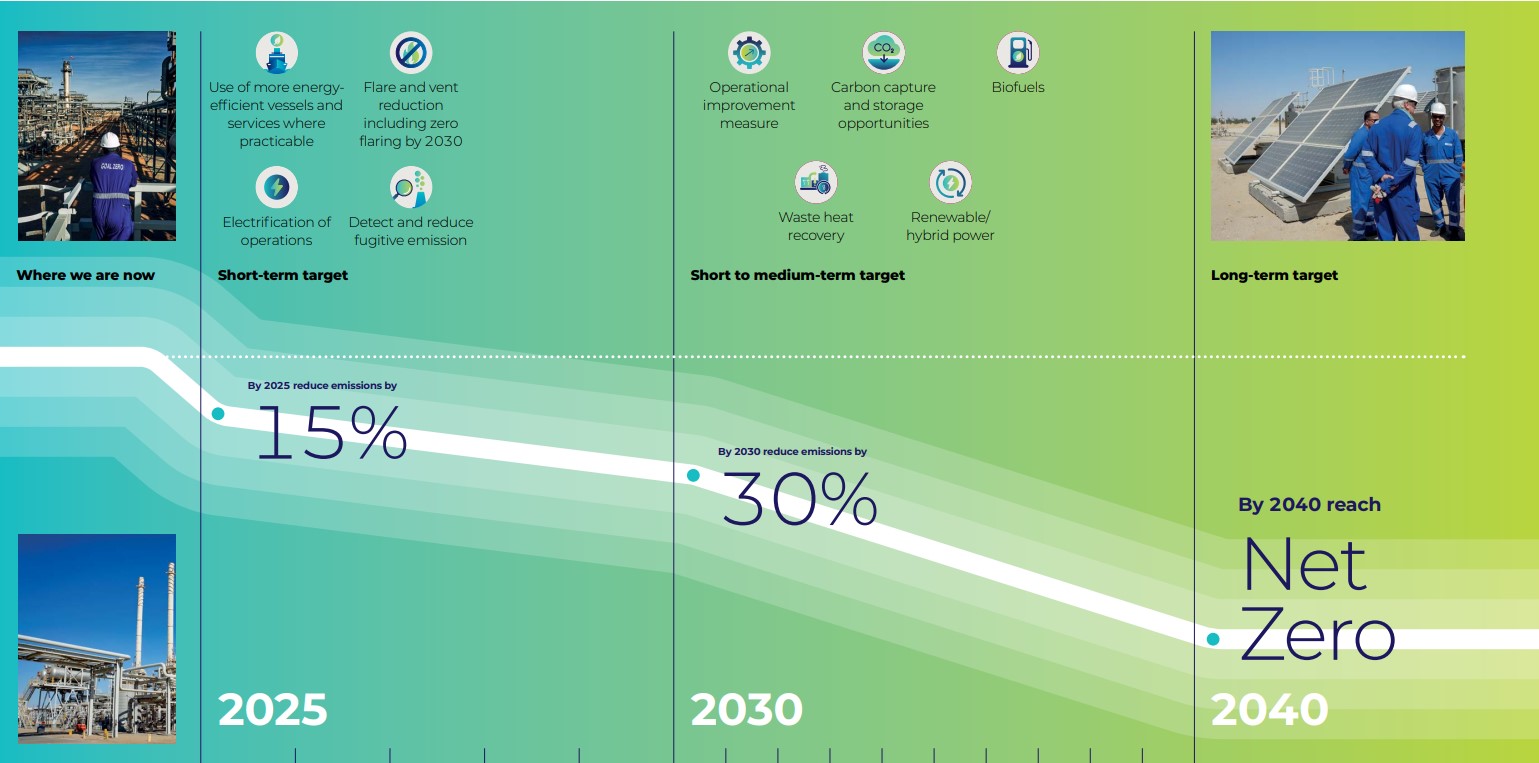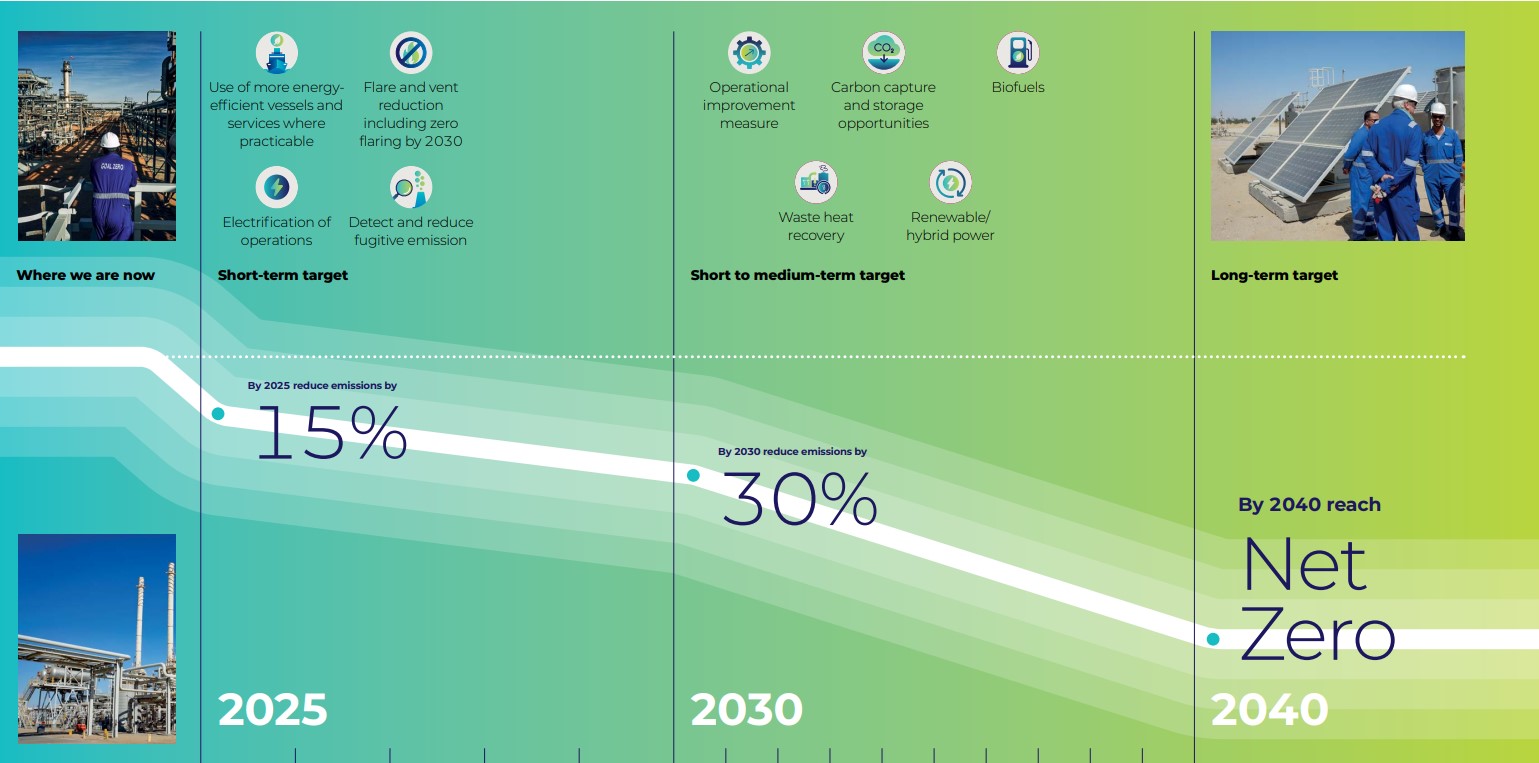 Case Study
Emissions Reduction: Diadem exploration well
The operated Diadem exploration well, drilled earlier this year in the UK Central North Sea, presented one of the first opportunities for Capricorn to put their emissions reduction planning into action.
The first stage of this was to develop and present our emissions reduction plan and corporate net zero strategy to the UK environmental regulators as part of our drilling permit environmental assessment. Through the development of this plan, we identified the aspects of the project that have the greatest impact on emissions and worked out the best process for reducing the atmospheric impact. Our planning also ensured that the Diadem work aligned with the Energy White Paper, the North Sea Transition Deal and OPRED's Net Zero Strategy.
With the implementation of this plan, Capricorn kept the emissions from drilling operations to a minimum. The plan detailed how we use energy efficiency and emissions as a differentiating factor in our contractor selection, how we designed the project to minimise the environmental impact in the event of a discovery and how we selected a drilling rig equipped with specialist NO x reducing units in its engines along with a suite of other emissions reduction strategies.
Our approach and presentation of our emissions reduction plan was highly commended during our drilling permit application process. Capricorn continues to look for new ways to reduce our emissions footprint and we shall be implementing similar emissions reduction plans in future operations.
Lorem Ipsum
next-arrow icon