We are committed to providing our people with the best possible employee experience.
Managing our people
Our talent management approach provides a safe, collaborative and positive work environment, recognises and rewards employee contributions, provides opportunities for growth and development, and offers support to facilitate the delivery of our strategy and activities.
This also includes linking employee performance to our Sustainability Objectives.
Our Group People Policy covers staff in all our offices, and our initiatives are underpinned by our values of Building Respect, Nurturing Relationships and Acting Responsibly.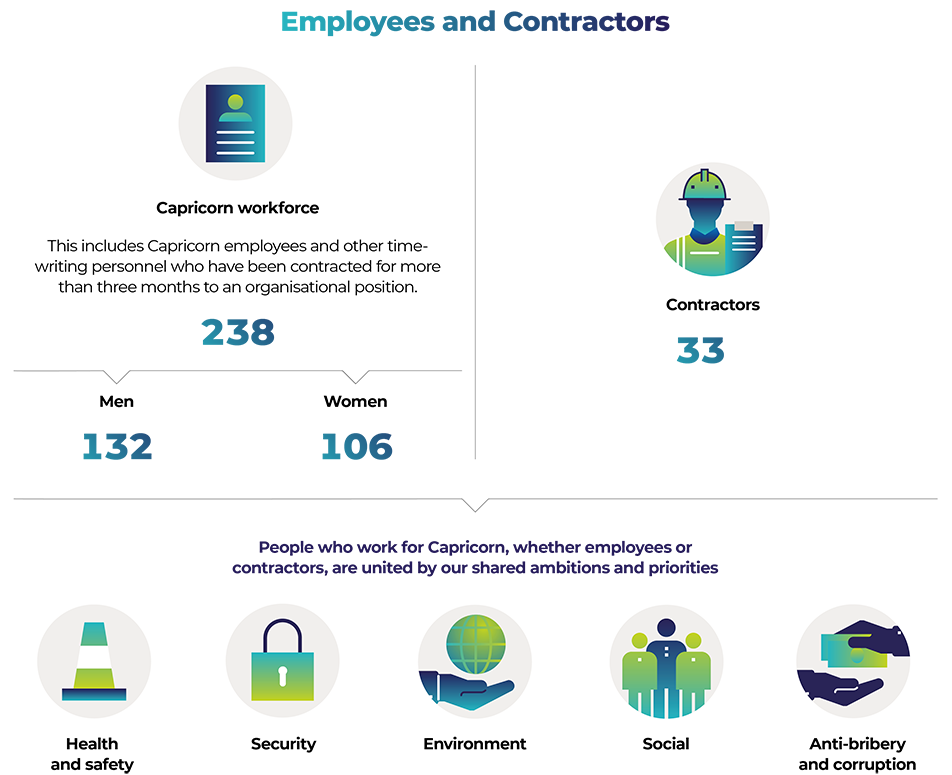 Management Bootcamp
Effective people management is key to being a high-performing organisation. We use a tailored personal development programme – the 'Management Bootcamp' – to develop our people managers and support individual, team and company success.
This programme provides the practical tools they need to support and motivate their teams to deliver optimum results. To maintain a strong talent pipeline, places are also open to staff interested in becoming managers in the future.
Our online learning portal enables colleagues to undertake both mandatory compliance and self- help refresher training on key governance, regulatory and sustainability topics.
Other activities span classroom training, overseas secondments, away days, workshops, conferences, field trips and self-help via our Health, Safety and Environmental (HSE) Department intranet site.
---
Diversity and inclusion
We are committed to diversity and inclusion diversity across our business. A diverse workforce plays an important role in delivering our strategy by broadening our skill base, bringing different perspectives and ideas, challenging norms and encouraging creativity.
Across the business, diversity and inclusion is not about meeting quotas, but about using the differences within our organisation to benefit our people and shareholders. We recognise diversity in all its dimensions: national origin, age, race and ethnicity, religion and beliefs, gender, marital status and socioeconomic status, as well as educational background, training, sector experience and organisational tenure, and even personality traits.
Our Group People Management Policy outlines our approach to diversity, equality and inclusion, and how it is implemented in recruitment and selection, training and development, and remuneration and benefits.
We also have policies about disability, religion and beliefs, and the treatment of part-time employees.