As an energy company committed to working responsibly, we are targeting net zero Scope 1 and 2 emissions by 2040 or earlier. We have a roadmap that will actively evolve, setting out how we plan to achieve our net zero ambition.
We target energy projects that can be developed and produced cost effectively, responsibly and in support of multiple UN Sustainable Development Goals. We recognise the significant challenges climate change poses for ecosystems and communities and we are guided in our emissions reduction activities by focusing on avoiding, reducing, substituting and sequestering carbon with offsetting for the hardest to abate emissions.
We have clear plans through operational efficiency, electrification and offsetting to implement greenhouse gas (GHG) reduction actions in all of our assets.
Now and in the future, as we make decisions on the development of our portfolio, we carefully consider energy transition relevance, in line with our commitment to net zero by 2040 or earlier.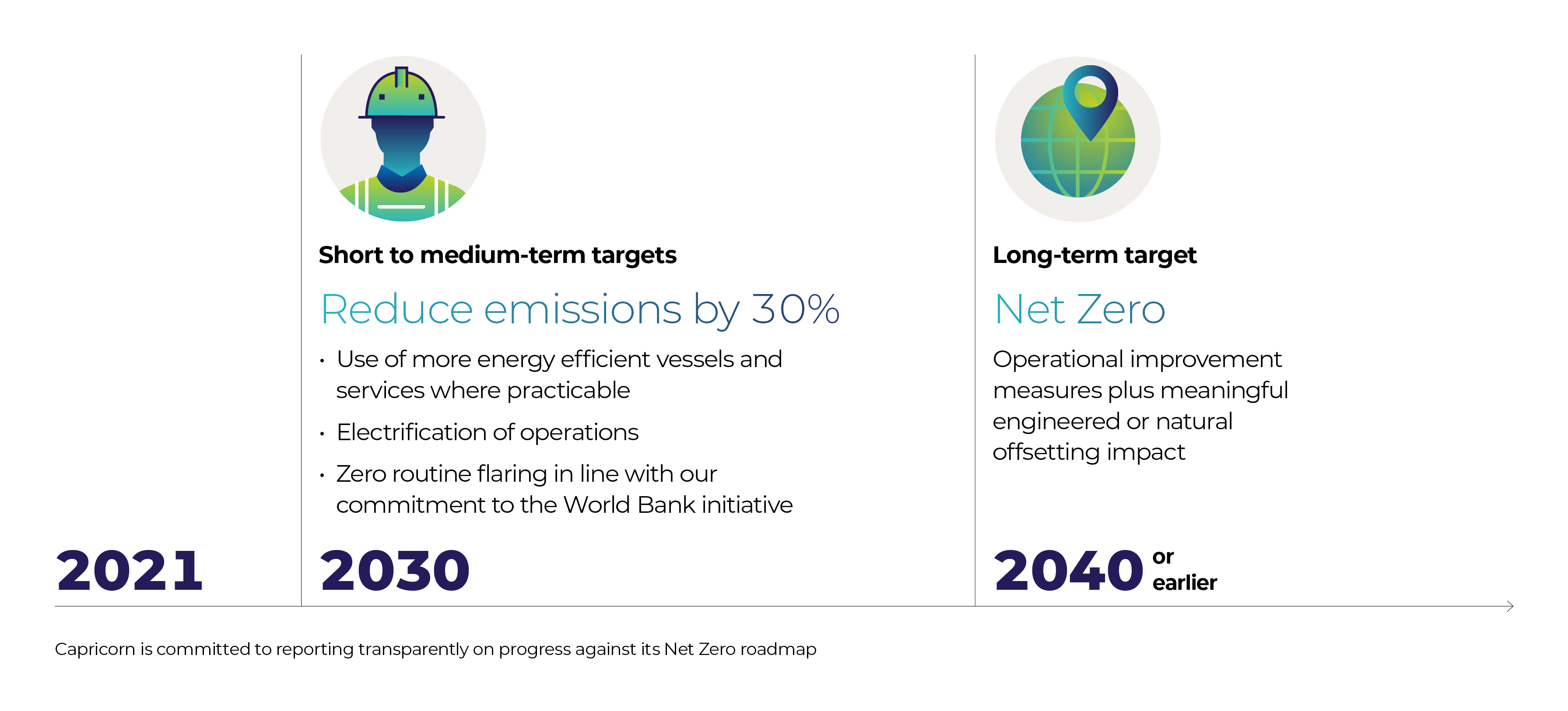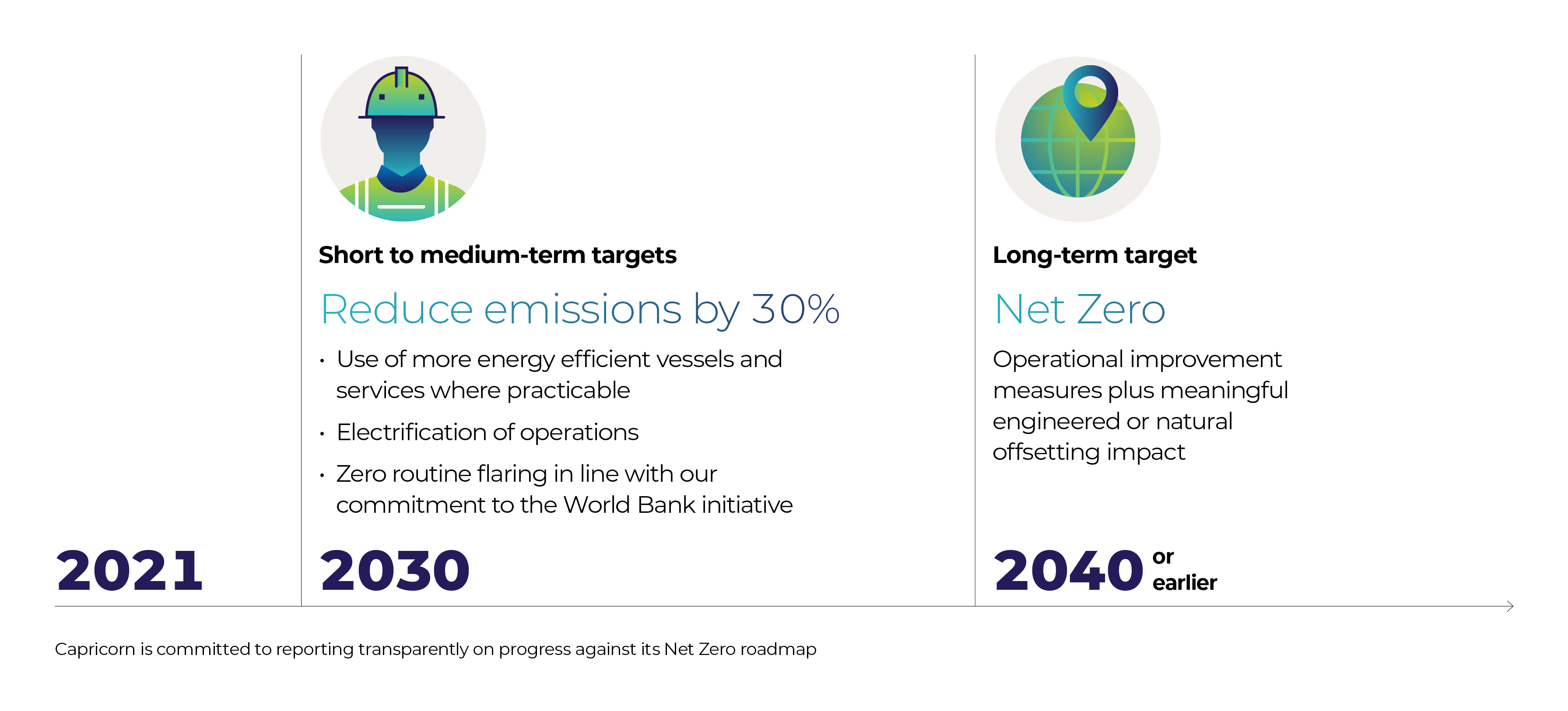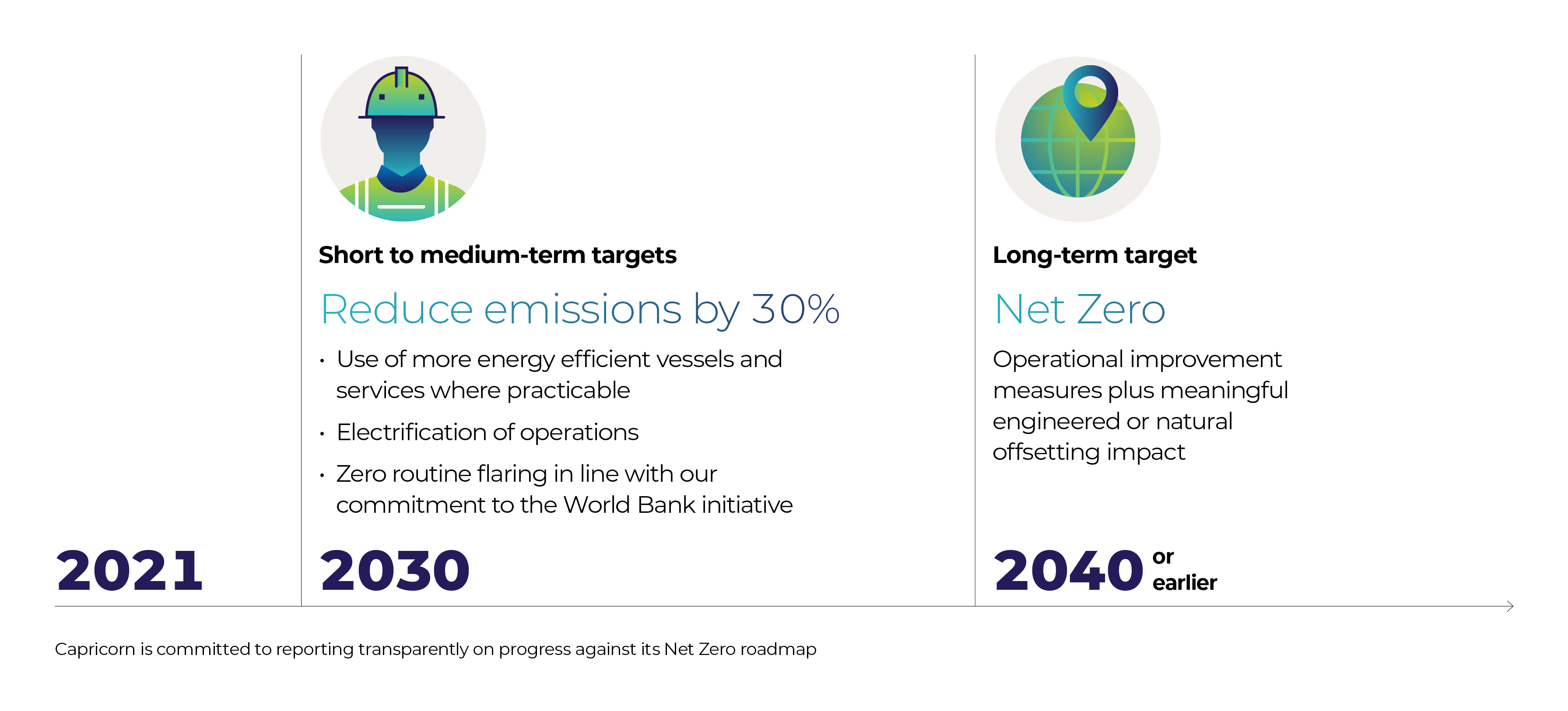 Case Study
Contractor Selection and Energy Efficiency
In reviewing our HSE tendering processes in 2021, one strategic goal was to drive energy efficiency and reduced emissions throughout the supply chain, with an initial focus on operated activities. We included energy efficiency and emissions as a differentiating factor in selecting contractors for drilling, marine and aviation services.
Average greenhouse gas (GHG) emissions were calculated for the activity to be undertaken, based on data supplied by contractors, and those with emissions greater than 10% above the average were removed from the tendering process. As well as numeric criteria, contractors are now also asked for their energy transition strategies as part of all tenders.
This method was used for contracting vessels for the geotechnical and geophysical surveys for both the Diadem and East Orkney Basin projects. It was also used in selecting the drilling contractor and aviation service provider for the Diadem project.
We will continue to drive down our own emissions towards our net zero target, as well as sending a strong message to our supply chain partners that we expect the same from our contractors. In 2022, we will enhance our GHG emissions reporting to Scope 3 emissions from our contracted activities.
Lorem Ipsum
next-arrow icon