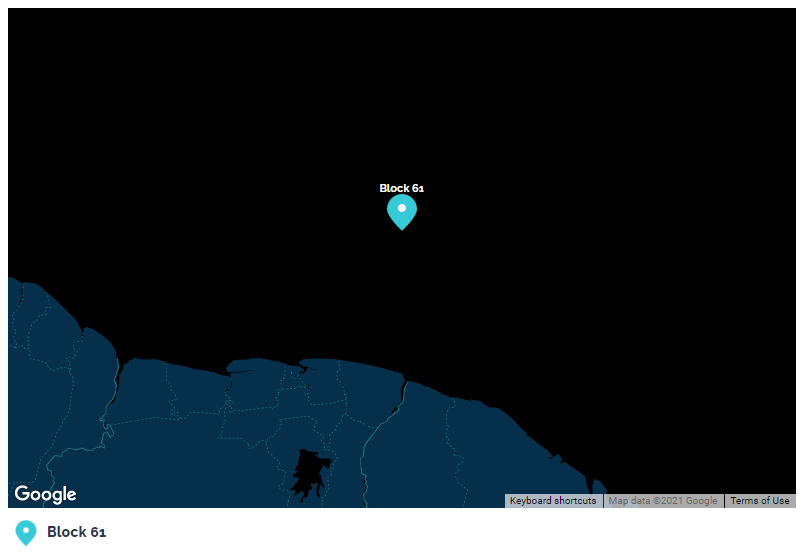 Capricorn operates Block 61 (100% WI), situated in the Guyana-Suriname basin, where significant discoveries continue to be made in 2021-2022.
Acquisition of 3D seismic is being evaluated, which is the work commitment for the next exploration phase. Capricorn is seeking partners to participate in this next phase.
Capricorn Suriname Financial Statements - Period ending 31 December 2019
Capricorn Suriname Auditors' Report - Period ending 31 December 2019
Concerns
Should you have any concerns about our activities in Suriname please contact us 
Case Study
Social Investment in Suriname
In Suriname, we support a number of social investment projects, in conjunction with the state oil company Staatsolie. Under a Production Sharing Contract (PSC), we have committed to spend US$100,000 per calendar year on local social responsibility, community investment programmes or training for each phase of the project.
Having previously invested in much-needed IT and office equipment at the Institute for Natural Resources and Engineering Studies in the capital, Paramaribo, we are now assisting a community hub in the district of Coronie in the same way. The hub provides local students with a place to study, complete homework and improve their IT skills. Delivery of the equipment is scheduled for March 2022.
Through an agreement with Suriname's Anton de Kom University, we are engaged in the second phase of a mangrove rehabilitation project, designed to protect a section of coastline just north of Paramaribo that is particularly at risk from rising sea levels and erosion. Semipermeable sediment trapping units (STUs) enable mangroves to be re-established, further stabilising coastal land and supporting biodiversity. The first phase of the project, completed towards the end of 2021, involved the provision of STUs and the development of the site's nursery facilities.
page63_IMG_0048_Please add a caption with the image using latin text copy.jpg
The second phase of this work with the university is being conducted in collaboration with an in-country international oil company. Together, we have committed to invest around US$150,000 over the next two years. The construction of further STUs is planned for this phase. The first instalment of phase 2, made in January 2022, will fund an air boat to move the building materials from the shore to the water, making STU construction more efficient. We will also support the project with remote sensing data and satellite imagery to monitor the rehabilitation over time, and help inform decisions about future mangrove planting.
Both projects were visited by a small team from Capricorn in December 2021.
Lorem Ipsum
next-arrow icon
Back to Operations